Matching Program for New Canadians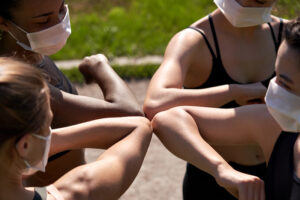 Our Newcomer Matching Program matches new Ottawa immigrants and refugees with a local and well-established volunteer in the community. This program aims to cultivate community inclusion, reduce isolation, and assist with integration and settlement. This program fosters relationships between individuals through agreed-upon weekly connection/outings between a newcomer and a friendly neighbour to reach the clients' goals. Matches between newcomers and volunteers can be one-on-one, family-to-family, one volunteer with a newcomer family or a small team of volunteers. Matches are determined based on strengths, needs, shared interests, neighbourhood and gender.
Eligibility Criteria
Newcomers to Canada who live in our catchment area.
Hours of Operation
Wednesdays -9:00am-5:00pm
Thursdays 1:00pm-5:00pm Fridays, 9:00am-5:00pm
Monday – Friday 8:30-4:30
For referral and registration please call (613) 737-7195 ext.2217
Location
1355 Bank Street, Suite 600, Ottawa, ON