Primary Care Outreach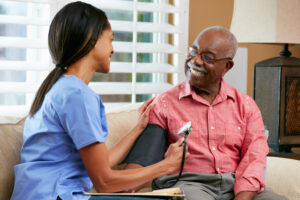 Our Primary Care Outreach program offers free in-home services to seniors 65+ in our Ottawa catchment area. Services are provided by Registered Nurses and Community Health Workers. Our goal is to help connect isolated and/or vulnerable seniors living at home to the care and resources they require to live safely and foster their wellbeing.
Eligibility Criteria
Ottawa seniors over 65 years of age with one or more of the following criteria are eligible: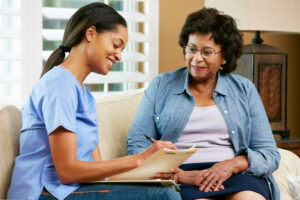 Lives alone or is isolated
Limited support network in friends and family
At risk of eviction/financial barriers
Chronic illness/pain
Recent visits to Emergency Department
Readmission to hospital within 30 days of discharge
Recent change in memory/cognition
Falls in the last 3 months
Recent changes in mood/behaviour
New medical diagnosis within the last 3 months
Weight loss 10 lbs or more in less than 2 months
"No Shows" for medical appointments
Concerns of general safety and/or abuse
Hours of Operation
Contact information:
Call: 1(844)726-5115 to learn more about Primary Care Outreach or request support.
Monday – Friday 8:30am – 4:30pm
Location
Client's home, various community locations, and/or 1355 Bank Street, Ottawa, ON