Pain Management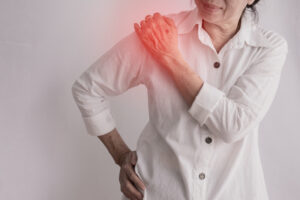 Living a Healthy Life with Chronic Pain is a six-week workshop for those suffering from pain, which could include but is not limited to: low back pain, pain from motor vehicle accidents, arthritis, and fibromyalgia.
Workshops are highly interactive and offer the Moving Easy Program which is a gentle movement program in addition to a variety of other topics.
Eligibility Criteria
Anyone living with chronic pain can register themselves for a workshop.
No referral from a health care professional is needed.
Hours of Operation
Various dates and times available – see the link below.
Location
Visit Living A Healthy Life With Chronic Pain on the Living Healthy Champlain website.
For more information or help registering, please call 1-877-240-3941.