Community Support Services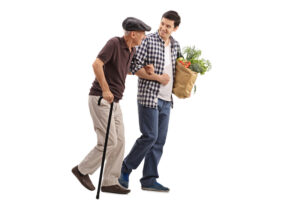 Our Community Support Services offer social and practical support seniors aged 60 years or older, or persons younger than 60 who have a physical disability.
Services include:
Housekeeping
Home maintenance
Respite care
Caregiver support
LunchAbility
Medical transportation
Grocery support
Friendly Visiting & Handy Helpers
Eligibility Criteria
Seniors aged 60+ or adults aged 18+ with a physical disability who are living at home. 
Clients who live in the South-East Ottawa catchment, please visit www.Caredove.com/seochc to determine which service(s) are available in your area.
Hours of Operation
Contact information:
Please visit www.Caredove.com/seochc or call 613-737-5115, extension 2430 to inquire or request support.
Monday – Friday 8:30-4:30
*Service hours and events may take place outside these hours
Location
Client's home, community locations, and/or 1355 Bank Street, Ottawa, ON