Housing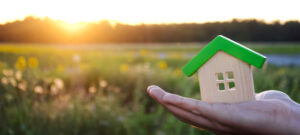 Safe and appropriate housing is fundamental to the overall wellbeing of individuals. A housing crisis has been identified in Ottawa, and this is impacted by various factors. These factors include: the lack of adequate housing in general, but even more, the lack of affordable housing. Rising inflation rates, increasing rent prices, the impact the pandemic has had on employment rates and mental health, and the lengthy housing registries compound the housing crisis. This leaves many members of our community precariously housed, or without housing.
South-East Ottawa Community Health Centre has a partnership with Housing Help to support the community's housing needs. Housing Help provides support for housing loss prevention, housing search, provides referrals, and provides information about your rights and responsibilities as a tenant.
Eligibility Criteria
Anyone in need of housing support.
Hours of Operation
Call 613-563-4532 for information or to book and appointment.
For more information visit:
https://www.action-logement.ca/en/housing-help/
Location
By phone or by appointment at:
1355 Bank St, Suite 600