Arabic Family Support Group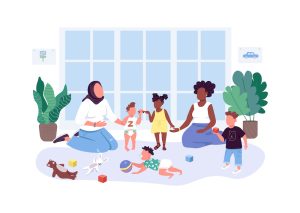 Our Arabic Family Support group is an EarlyON program suitable for parents and caregivers with children 0-6 years old. This program offers an opportunity for parents to meet with each other, learn about parenting and access valuable tips and resources in Ottawa.
Connect with other families with young children
Get advice from professionals trained in early childhood development
Find out about other family services in your community
Eligibility Criteria
To register, call our Family Support Worker at 613-737-7195 ext. 3133.
Hours of Operation
2nd Thursday of each month, from 1:30PM-2:30PM (September-June)
Location
Zoom and/or 1495 Heatherington Rd, Ottawa, ON