Primary Care Clinic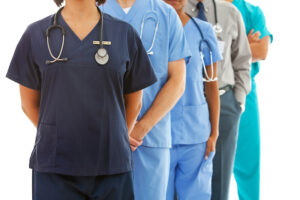 Our medical clinic offers  Primary Care Services made up of an interdisciplinary team of family physicians, nurse practitioners, nurses, social workers, dietitians, respiratory therapists, footcare nurses, outreach workers and other allied health professionals.
We collaborate to provide medical services to registered clients. Working together, this team responds to factors that impact the health and well-being of clients and provide a wrap-around approach to care.
Your doctor or nurse practitioner will do their best to address your medical issues including prescription renewals, referrals, lab test requisitions, etc. Your provider may determine during the virtual visit that an in-person visit is required. If you already have an appointment booked, a staff person will be in touch with you if there is a change.
Your medical appointment: Primary care Nursing appointments can be booked in person or virtually; via telephone or video. Click Here to book online.
Eligibility Criteria
Criteria to be accepted as a client at the Medical Clinic:
Living in catchment
OHIP coverage or Interim Federal Health coverage or non-insured with proof of immigration status
Not eligible/not accepted:
People with visitor status
Out of province (not a resident of Ontario)
International students with UHIP
Diplomats have their own insurance coverage
Hours of Operation
Regular Clinic Hours
Monday, Thursday, and Friday: 8:30 a.m. to 4:30 p.m.
Tuesday and Wednesday: 8:30 a.m. to 7:30 p.m.
For Medical Clinic: call (613) 737-4809
To book an appointment: SEOadmin@seochc.on.ca
Foot Care at Community Cancer Hub
Book online via SEO Admin (SEOadmin@seochc.on.ca) or via phone at 613-737-4809
After-Hours
Telephone on-call service is available for medical advice which cannot wait until the office is next open. You must be a primary care client assigned to a doctor or nurse practitioner.
Call: (613)239-4070
Monday – Friday evening, 4:30 p.m. – 8:00 p.m.
Saturday/Sunday/Holidays, 9:00 am – 5:00 p.m.
Life-threatening medical emergencies: Call 911
If you need medical advice and the on-call centre is not available, please call TeleHealth Ontario at 1-(866)797-0000.
For mental health concerns, please contact the Distress Centre at (613) 238-3311
Location
SOUTH-EAST OTTAWA COMMUNITY HEALTH CENTRE
600-1355 Bank Street
Call: (613) 737-4809