Volunteer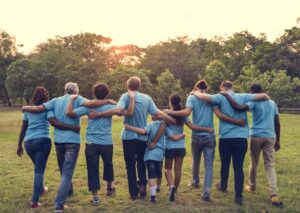 Volunteering offers you an opportunity to build experience, build connections, learn something new, and give back to the community. Volunteers make it possible for South-East Ottawa to offer a wide range of programs and social supports.
We want your experience as a volunteer to be a great one. We value your time and commitment, and we want to provide you with opportunities to share your talents, learn new skills, make new connections, and participate in new experiences. We seek to match each volunteer with a position that suits your skills and interests.
Volunteer Opportunities Include (but are not limited to):
Food Support Volunteer
Friendly Visitor
Yoga/Exercise Instructor (for vulnerable populations)
Income Tax Preparer
Newcomer Matching Volunteer
For more information, or for questions related to volunteering at South-East Ottawa, Email: volunteer@seochc.on.ca
Please register for the session of your choice below:
Or you can also drop in.
Call the Volunteer Coordinator at:
(613) 737-5115 ext. 2294
or email to:
volunteer@seochc.on.ca
Masks are required to attend these sessions.