Youth Services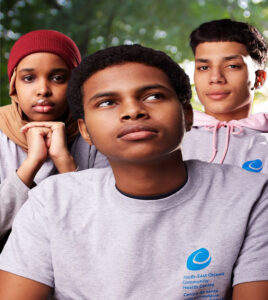 We offer a range of Youth Services and Health Promotion programs for children in Ottawa that address the social determinants of health. These services and programs include youth drop-ins, homework clubs, recreation programs, summer park programs, employment support, mentoring and much more. Our Youth programs are designed to be barrier free and engage more vulnerable children and youth living within our Ottawa catchment.
Eligibility Criteria
Our Youth services are meant for children and youth between 6-18 years of age who live in the South-East Ottawa catchment area.
For more information about program offerings, call the Health Promoter for Youth at: (613) 737-7195 ext. 3240
Hours of Operation
Hunt Club Youth Drop-In – Tuesdays 3:30pm-6:30pm
Herongate Youth Drop-In – Wednesdays 3:30pm-6:30pm
Youth Zone – Fridays 5:30pm-9:00pm
Location
Herongate Youth Drop-In:
2850 Cedarwood Drive (Community Hub)
Hunt Club Youth Drop-In/Youth Zone:
3320 Paul Anka Drive (Hunt Club Riverside Community Centre)