Milk & Eggs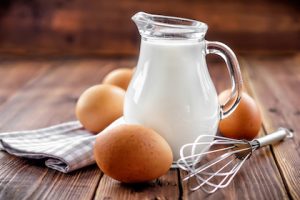 Our Milk and Eggs program is a prenatal and breastfeeding nutrition program. This program helps support access to healthy food for baby's optimal growth and development. Clients who are eligible may receive one 4L bag of milk and a dozen eggs each week.
Eligibility Criteria
The following criteria is used to determine eligibility:
Must live in our catchment and be pregnant or breastfeeding a baby under 6 months at the time of registration.
Diapers are also available for children 3 years and under for up to one child per family.
To register, call our Family Support Worker at: (613) 737-5115 ext. 3133
Hours of Operation
Tuesdays – 12:30pm – 4:30pm
Thursdays – 9:30am – 12:30pm
Location
1485 Heatherington Rd., Unit 22