Nutrition Counselling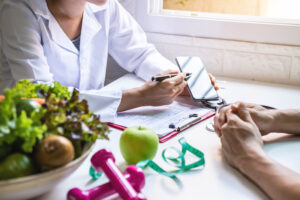 Our Registered Dietitians offer individual and family Nutrition Counseling for a variety of needs, including: nutritious eating for various health conditions and child feeding nutritional support.
For more general healthy eating and weight management discussion and service, please see our Healthy You group program.
Eligibility Criteria
Nutritional counselling is provided for internal referrals of registered clients only.
Hours of Operation
By appointment.
Location
Phone, virtual or in person at 1355 Bank Street, Ottawa, ON