Parent Connection Group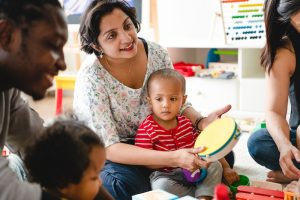 Our Parent Connection Group is an EarlyON and Early Years program for pregnant people and parents with children 0-24 months. This program offers an opportunity to connect with each other and have a chance to ask our Registered Nurse and Early Years Staff your questions.
Fun activities: Neighbourhood Walks, baby and me playtime, songs and stories
Get advice from professionals trained in prenatal care and early childhood development
Find out about other family services in your community
Connect with other families with young children
Eligibility Criteria
To register call our Early Years Registered Nurse at (613)737-7195 ext. 2379.
Hours of Operation
Tuesdays 1:00pm – 2:30pm
Location
Heatherington Family Center, 1495 Heatherington Road, Ottawa, ON