Counselling Services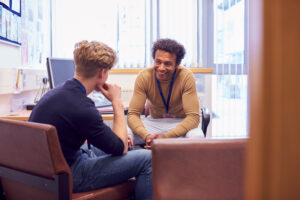 South-East Ottawa counselling Service offer up to 12 sessions, our practice uses a strengths-based and trauma-informed approach. Supports are available to individuals, couples & families dealing with Mental Health challenges. Mental health challenges can include people dealing with anxiety, depression or trauma, people experiencing life's challenges or those facing isolation.
Eligibility Criteria
Contact us to explore counselling services options.
Service is offer in English, French, Arabic and Spanish.
Hours of Operation
Monday to Friday 8:30-4:30
Call 6137375115 ext. 2386 for an assessment
Location
Appointments can be offered virtually or in-person
Main site:1355 Bank St, suite 600